10 Self-Care Blogs to Take Better Care of Yourself
Self-care is defined as taking care of yourself. It includes everything that you do to keep yourself healthy and happy. Self-care does not only have physical care but also spiritual and emotional care. Self-care becomes more important when you are facing challenging situations. It is necessary to keep your mind and thoughts positive.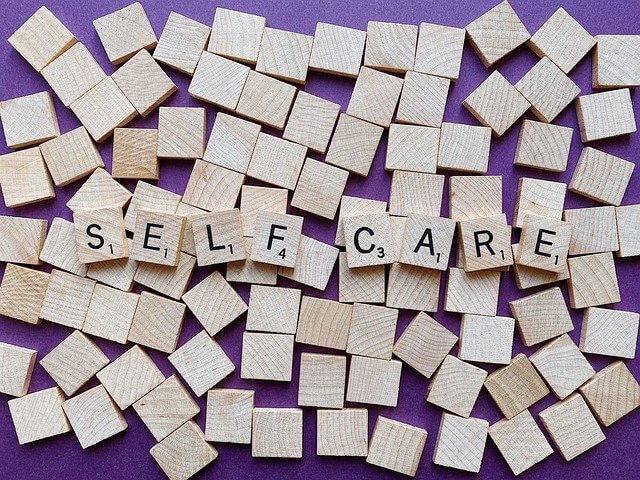 Importance of Self-care:
In this age of stressful life and society, it is difficult to take care of yourself due to multiple responsibilities. But in order to maximize your productivity, you need to take care of yourself. Instead of visiting health services, spending some time on yourself will benefit you.  
Self-care is the best approach to taking care of your emotions as well as good physical health. Self-care activities are helpful in removing depression and negativity from the mind. Here are some benefits of such activities;
It has been proven clinically that a self-care routine eliminates anxiety and depression.
Decreases stress.
Enhance and improve concentration.
Reduce frustration and anger.
Boost up happiness.
Increase energy level.
Reduces the chance of heart disease and stroke.
Help to realize the true meaning of life.
10 Best Self-care Blogs:
Blogs are the best way to forget what we need. Reading blogs is just like talking to a friend. Most blogs focus on specific topics and we can find exactly what we are looking for. Here are self-care blogs that focus on self-care and personal development;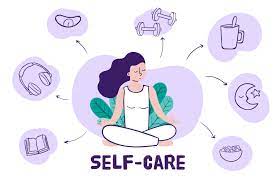 This blog is one of the first resources to initiate the journey of self-care. It was created by Sarah, a health professional and life coach for a decade and a half. Self-care Pursuit is the most authentic blog that focuses on taking care of yourself. It leads to a better life for your own self. This blog has articles on the following perspectives;
Developing self-love and care.
Goal-setting with determination.
Useful, productive, and healthy habits.
Doing things that you want to do.
Focus on the stuff that you truly love.
At ManifestRange.com, we understand the vital importance of self-care in today's fast-paced world. Our dedicated self-care blog is your sanctuary for nurturing your well-being, both mentally and physically. We believe that taking time for yourself is not a luxury but a necessity, and our blog is here to empower you with the knowledge and inspiration to make self-care a daily practice.
Whether it's exploring mindfulness techniques, delving into the art of relaxation, or discovering ways to boost your self-esteem, our self-care blog is your go-to resource for cultivating a healthier, more balanced life.
We're committed to providing you with practical tips, expert insights, and a supportive community to help you on your self-care journey. Your well-being is our priority, and we invite you to embark on this transformative path toward greater self-love, resilience, and inner peace with us at ManifestRange.com.
Blissful Mind is written for overthinkers who keep focusing on everything. Catherine who is a mindset coach is the writer of this blog. People who are looking for ideas to achieve balance in life should read this blog. This is also helpful for those who are trying to live a peaceful, happy, and meaningful life.
This blog mainly focuses on the following basic points;
How to add gratitude of blessings into your life.
Self-care and self-love.
Comfort and prosperity.
Productivity and usefulness.
Develop a healthy and positive mindset.
Practice self-care activities.
Learning about effective time management.
4. Smart Twenties
Smart Twenties blog is for people in their twenties who are looking for the best approach to the meaning of life. This blog tells how to live a life fullest. The blog was created by Sam Brown who is 27 years old and lives in Australia. This blog mainly focuses on them;
Personal self-growth.
Usefulness and productivity.
Career consultation and advice.
Better lifestyle.
Helps to build the best version of yourself.
5. The Wonder Forest Blog:
This is one of the best blogs for motivating resources to reveal and use creativity, especially during rest days. Dana is the creator of this blog and she developed many DIY crafts for every season. She provides tips for creating a beautiful and comfortable home environment.
These tips transform the peace of your apartment. In addition to home setting tips, it also helps the reader to do those things that bring joy and happiness to them. It promotes positive transformation and bliss.
6. Embracing Simple Blog:
Embracing Simple is a unique and inspiring blog created by Christina. It focuses on living a simple and peaceful mind. It emphasizes the topics that enhance self-development. The main points discussed in this blog are;
Household strategies.
Self-improvement.
Methods to make your day beautiful.
Ways to achieve goals.
7. Best Kept Self
Best Kept Self is a blog, especially for entrepreneur women who do not take care of themselves. It focuses on self-care and personal development. The tagline of this blog "Self-help for the self-employed" shows that it is precisely for working ladies. This blog emphasizes;
Peace of mind.
Matters of beauty.
Basic business tips.
A healthy balance between work and self-care.
Dan Tricarico is the founder of this blog. She is a high school English teacher and the author of two books (Self-Care Secrets for Stressed-out Teachers and The Zen Teacher). It focuses on creating focus, simplicity, and peace in the Classroom. She provides tips to educators for effective ways of taking care of themselves while working. The main topics covered in the blog are:
Self-care.
Comfort and well-being for teachers.
Calm and peace.
9. Self-Love Rainbow
The Self-Love Rainbow blog is a vibrant and insightful platform dedicated to promoting self-care and self-love as part of everyday life. The blog features a wide range of topics including mental health, personal growth, and various aspects of self-care.
For example, one of the posts provides three tips for dealing with agoraphobia, aiming to raise awareness about this mental health condition. Another post discusses the author's personal growth journey, emphasizing the importance of acknowledging and celebrating one's progress.
The blog also offers practical advice on self-care, such as a post on the 'Pyramid of Self-Care Needs' and another on how reading can be a form of self-care. The author, Dominee, encourages readers to make their happiness a priority and shares her insights on how to incorporate self-care into daily routines.
In addition to the blog posts, the website offers a variety of resources including a shop, free stuff, and a Patreon page. The author's Self-Love Workbook is also being published as The Self-Love Rainbow Workbook, which is available for pre-order.
In summary, the Self-Love Rainbow blog is a comprehensive and engaging resource for anyone seeking to make self-care and self-love a part of their everyday life. It offers a wealth of practical advice, personal insights, and valuable resources to help readers on their journey to self-love.
10. Self-Care with Gracy
The blog at Self Care with Gracy is a rich resource for individuals seeking to understand and implement self-care in their lives. The blog features a variety of posts that explore different aspects of self-care, including facilitating conversations about racism, self-management, embracing life cycles, slowing down in the workplace, feminine leadership, professional self-doubt, managing social anxiety, and more. Each post provides thoughtful insights and practical advice on how to incorporate self-care into these areas of life.
For instance, one post discusses the importance of self-care in facilitating conversations about racism, emphasizing the need for a strong foundation of self-care to guide us through these challenging discussions. Another post explores the concept of authentic self-care, self-management, and wholeness, highlighting the impact of unquestioned perfectionism on our attitudes toward self-management.
The blog also offers resources such as the Selfcarefully™ Certification and a self-help book titled "Self-care" by Gracy Obuchowicz. The book delves into the power of authentic self-care and its many necessary applications in our lives and our world.
Basic Self-care Tips:
Here are basic tips for self-care;
Connect with family and friends and maintain your relationships.
Get regular exercise.
Take a balanced diet.
Do not hesitate to ask for help and accept when you need it most.
Take good care of yourself and think of yourself as your own best friend.
Be positive.
Plan something for the best future ahead.
Spend quality time with yourself.
Get proper sleep.
Keep practicing regular relaxation.
Schedule and add all these activities into your daily routine.
Try to make them a natural part of your life.